A Landmark Organization
Founded in 1989, Children of the World Co-op, Inc. is a 501(c)3 nonprofit organization. The Co-op runs a gently-structured playgroup for families with children ages 6 months to 4 years old. We welcome new members, including those new to Baltimore and those new to the United States.
Our Mission
The mission of Children of the World Co-op is to provide a nurturing, safe and fun environment where international and American families come together in Baltimore to join in friendship, cooperation and mutual support while building a sense of community. We offer an early-education playgroup program that is affordable, promotes tolerance and celebrates cultural diversity. We also offer parenting resources and adult English language instruction.
Program Director
Christina Gay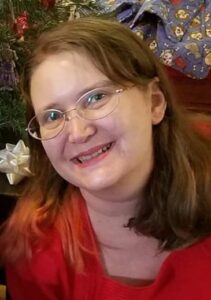 The daughter of teachers for Department Of Defense Dependent Services in Spain, Christina spent her childhood traveling to Morocco and camping through Europe. She has lived in Baltimore's Pen Lucy neighborhood since 1998, and has been a member of COTW since 2019. Her son is beginning his preschool journey at First English Lutheran Preschool, so she is glad to be able to continue to work with small children.
Christina is looking forward to continuing the COTW mission of fostering a fun and safe playgroup for all members of the community.
Favorite color: Yellow
Favorite craft: Card making (http://cg-says.blogspot.com)
Favorite activity: Walking to the Waverly library with her son
Assistant Program Director and ESL Teacher
Coming Soon!
Board of Directors
The business and affairs of Children of the World Co-op, Inc. are managed by its Board of Directors, each serving a one year renewable term. Directors are elected by the General Membership at the Annual Meeting of the Corporation, held in October of each year. Regular meetings are open to all Co-op members.
The Current Board Officers (Term Ending October 2023)
Officers:
Caitlin Brauer, President & Principal Executive Officer
Ybtissam Habti, Vice President
Johanna Seymour, Treasurer & Director of Financial Operations
Julia Tilghman, Secretary
Marmie Fishel, Member Representative
Rifat Rifa, Member Representative
Taylor Du, Member Representative
Bethan McGarry, Member Representative
Brittany Terry, Member Representative
Advisors:
Alicia Morgan-Cooper, M.D.